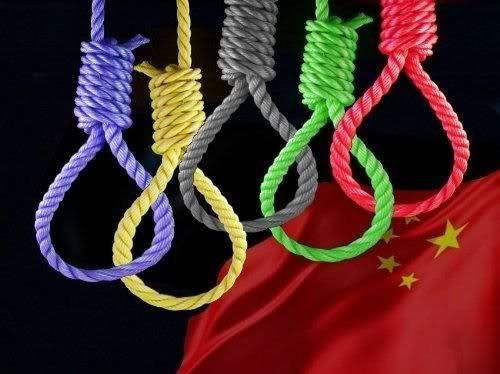 1) Oppressive Dictatorship w/ a thing for visitor surveillance.
2) Barbaric repression of Tibet.
3)
Outbreak of Enterovirus-71; as of Thursday the Chinese government

ADMITS

to
3,321 cases, with 22 deaths, 978 people hospitalized, with 58 in serious or critical condition. (If SARS is any indicator of China's PR policy, 10 is a minimal multiplier, if I read it right).

(I'm not sure it's still fair to count Tienanmen....but I do)

Ummm. Time to look for a new site for the Olympics yet?